Practical solutions. Real results. Profitable growth.
Practical Solutions.
Real Results. Profitable Outcomes.
At MCA we start by understanding the business problem you need to solve. We help define the problem, articulate the business issues, and identify options to consider. Partnering closely with you, we then decide on the most appropriate solutions for your company and culture. But building solutions doesn't happen in a vacuum. Before we deploy and manage a solution in the marketplace, we address the people, organizational process, and technology implications that are absolutely critical to ensure that you capture a return on your investment in data and analytics.
Carriers in every marketplace are becoming more and more sophisticated in the creation and deployment of their product. We begin with an "outside-in" look at the product under review. We look at your key competitors, determine who is leading the industry, and understand what they are doing right. Then we conduct a gap analysis that shows you the difference between where you are now, and where you could be. With this marketplace assessment completed, we can then recommend prioritized opportunities to make the investments required to close the gap with the competition.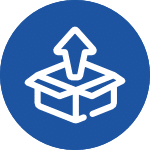 Launching a new product is an exciting opportunity for carriers to grab agents' attention and set the foundation for long-term success. Defining the product structure, identifying the discounts and variables to be included, vetting and selecting 3rd party data vendors and setting the rate level in the state are all extremely important to new product launches. Getting these right at the outset—while difficult and confusing for many carriers—is key to a successful launch.
MCA can help. We will work with you to define your target market and which product features are required to win that market. We will run different scenarios to compare your current new business pricing versus your future pricing and even estimate renewal impacts if applicable. We will help walk you through each pricing table and the overall rate level to ensure the right pricing across the new pricing plan. Once launched, we will actively monitor and help adjust to achieve your desired financial results.
Comparative Raters are the dominant source for personal lines quotes and are growing in recent years in the small commercial marketplace as well. Comparative Raters help create efficiency advantages for your agents, but it creates an extremely price-sensitive environment. To succeed, your business depends on your ability to display quotes at an attractive price while still maintaining profitability.
Leveraging the data products comparative rater vendors offer can provide insight into your competitive position in the market. Once we understand which business you want to win, we can implement changes to your product and technology to capture that business to drive profitable growth.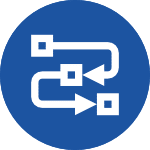 Straight Through Processing
Providing an ease of doing business for agents—while maintaining underwriting integrity—is critical to your success. The explosion of 3rd party data for pre-fill and new policy administration technology have created the foundational capabilities for you to do both.
To help you generate more new business, we can implement Straight Through Process Solutions that enable your agents to issue policies on simple risks while dedicating underwriting expertise to more complex risks. These dynamic solutions, that leverage data, analytics and technology, are built to allow you to start with a small subset of risks and then expand binding authority over time.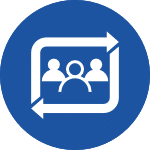 Rate & Retention Optimization
Your existing customers are the bedrock of your business. In order to maintain the consistent member experience that is a hallmark of the Mutual industry while also managing the profitability of the company, portfolio management becomes increasingly important.
Rate & Retention Optimization Solutions examines your overall portfolio of renewal risks and creates a highly segmented view of performance based on predicted loss ratios. Working closely with you, we create strategies to retain the best performing risks, while improving the profitability of more challenging parts of the portfolio. Providing the most accurate price to risk while limiting member disruption is a delicate balance that is best accomplished with experienced portfolio managers.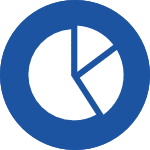 A critical ingredient in the recipe for profitability in the insurance industry: accurately match price to risk. With the sophistication of the marketplace, relying on broad averages to determine premiums or having underwriters make individual risk decisions on the smallest of risks is no longer sustainable.
MCA Pricing Segmentation Solutions provides expertise and analytics to introduce additional sophistication in your pricing so you can more accurately and systematically match price to risk. This solution enables our clients to capture rate on risky customers and pass along savings for good customers, living within the regulatory requirements of each state. Instead of relying on traditional variables that are included in industry class plans, we use analytics and 3rd party data sources to introduce supplemental factors to accurately match risk to price on an individual policy basis.
Monitoring & Optimization
Building analytical solutions is only the beginning of the journey. Most companies miss capturing the full return on investment in analytics by not actively managing and evolving the solutions once in market.
For every solution that we create, we partner with you to constantly monitor the results to make sure they are hitting the mark. "Set it and forget it" is NOT a strategy we adopt at MCA. Instead, we watch market trends which may impact your book, track what competitors are doing and check how the changes are performing. We compare the results to our expectations and constantly adjust to ensure you get the best outcome for your changes.
Internal underwriting processes drive your agents' view of ease of doing business as well as your expense competitiveness. Instead of pre-determining that technology is the solution, starting by reinventing your processes creates a more sustainable competitive advantage.
We work with your team to review processes from an end-to-end perspective – the types of information exchanged, how the information is delivered by the agent, changes customers request, to final issuance of the policy. The solutions we recommend are designed to eliminate non-value-added procedures and improve the agent experience by delivering the right process on the right technology. The result: lower expenses, improved agent turnaround time, and higher underwriter's job satisfaction.
Custom Solutions Designed to Meet Your Business Needs
At MCA we offer clients holistic, end-to-end solutions that support the totality of their book of business. Our partnership approach provides value across the entire business cycle. If you don't see a solution that meets your specific needs, call us to discuss how we can customize a solution that's right for your business.
Discover the difference Mutual Capital Analytics can make