DATA & ANALYTICS
Empowering Mutual Companies
Proven expertise to drive improved performance
About
Helping our clients thrive
Mutual Capital Analytics brings our expertise and experience in successfully transforming businesses through the use of data and analytics exclusively to the mutual industry. 
As a long-term business partner, we help our clients build, implement and optimize analytics throughout their company to drive improvements in both top and bottom line performance.  
The recent explosion in third party data, significant increases in computing power and advancements in modeling techniques has thrust the entire industry into a period of rapid change.
While many large companies build capabilities internally, MCA provides mutual companies expertise at a scale and cost that allows them to continue to thrive in their chosen marketplace.
capabilities
Engagement
MCA Partnership Approach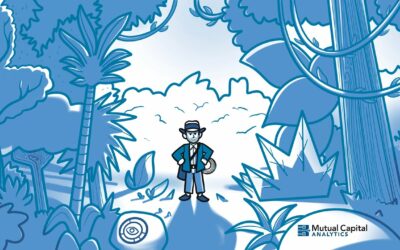 Let MCA help you find a path to competing for the next 100 years. At the recent Fastpitch seminar hosted by NAMIC, we had the unique opportunity to have some fun in a Shark Tank-like environment and, via video storytelling, shared our approach to helping our clients...
read more
What is Product Management? The insurance industry is perpetually evolving through the use of technology, innovation, and data analytics. Data, both internal and external, has become readily available for insurance carriers over the past few decades. The...
read more
"How well insurers resolve the "synthesis challenge" – interjecting technology, talent and business models into change-resistant legacy environments – may be the biggest success factor for the industry in the next decade."
Deloitte 2020 Insurance Outlook